Flat Roof Repairs
Flat Roof Repairs – there are many types of flat roofs, and a multitude of issues can cause a problem. It is best to understand your roof and the materials on it. Bad workmanship causes most problems.
A Flat Roof Repair list:
Determine the type of flat roof membrane that's on the roof
Find the cause of the leak – chimney, vent, flashing, drain
Determine the extent of the repair
If it is just a small hole or tear, buy the compatible sealant to make the necessary repairs
If it is extensive, find a roofing contractor that specializes in the particular roof membrane
At the bottom of this page is my details. Send pictures of your roof and I will help you determine how to go about repairing your flat roof.
Watch the video to see what are the different materials
Flat Roof Membrane
There are 3 types of membranes used. These are EPDM rubber, TPO vinyl, and Modified Bitumen membranes. It takes some experience and knowledge to be able to make flat roof repairs on these membranes.

Before making a Flat Roof Repair, determine what type of roof you have
EPDM Roof Membrane Being Repaired
Repairs on EPDM Rubber membranes are more common than other membranes.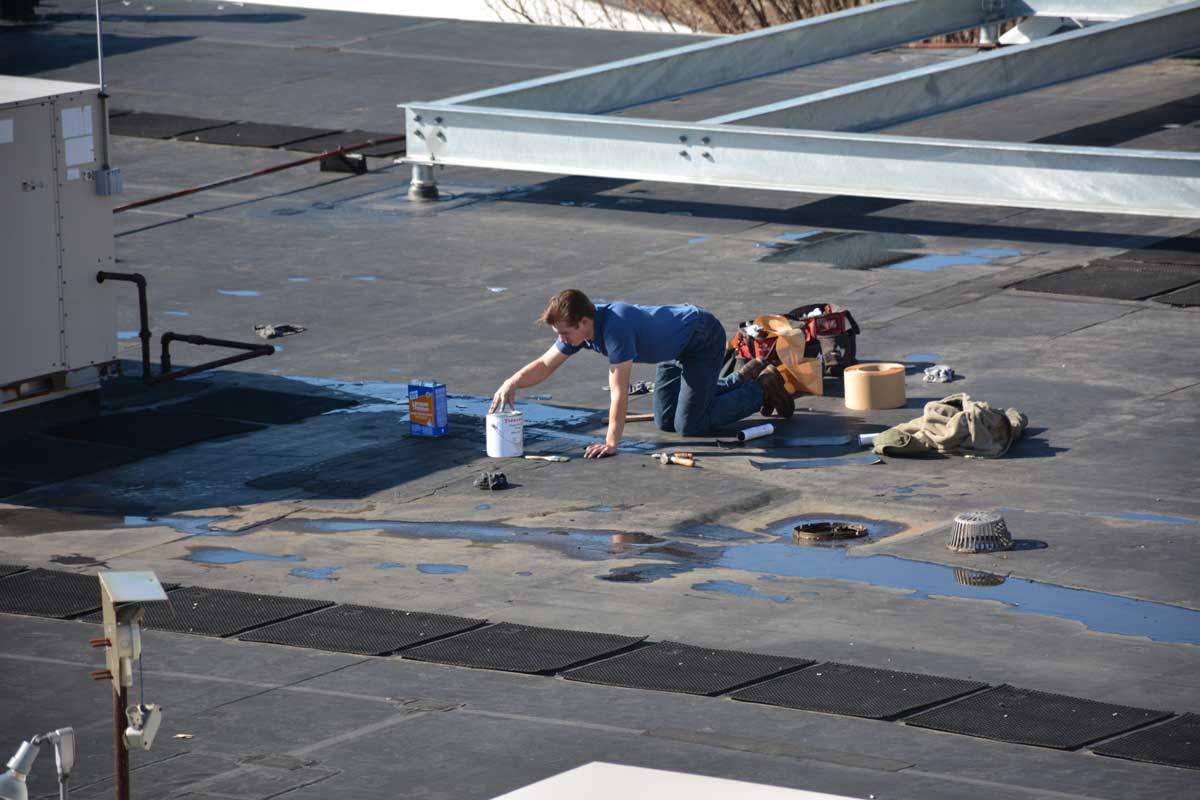 Modified Bitumen Torch Down Rubber Membrane
It is very rare that flat roof repairs are done on done on a Modified Bitumen Torch Down roof. These type of roofing systems are tough and generally will outlast all other roofing systems.
When a flat roof repair is necessary, then a Bitul sealant should be used. Some Tar products can also be used to make repairs.