Chimney Articles about:
How to seal a Chimney Leak
Repair and Maintenance of a Chimney
Chimney Grout and Repointing
Chimney Leaks – how to find and fix them
Flashing on a chimney causing a leak
Fixing or Repairing Chimneys
Over the years chimneys need maintenance. The cement grout starts deteriorating and causes leaks. Many times the crown (slab on the very top part of the chimney) will crack and get brittle causing water to leak in. These are the major components of a chimney that should be checked.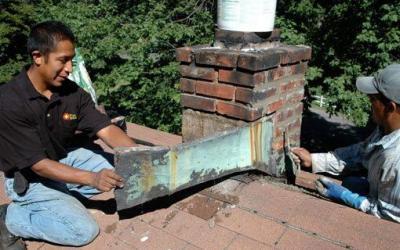 by Naas Ferreira | Jul 20, 2017 | Chimney Repairs | 0 Comments
The first thing to deteriorate is the crown It is good to have someone check the chimney every 5 years for defects. Use the following checklist for a chimney repair and inspection Flu pipes – Those square or rectangular clay pipes that go down the middle of the…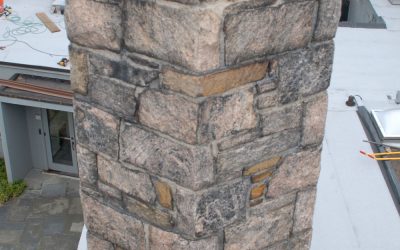 by Naas Ferreira | Jun 18, 2017 | Chimney Repairs | 0 Comments
Don't mess up a chimney with any kind of sealant. A proper chimney seal is crucial for any flat roof. Mortar cracks, chimney flashing and crown deterioration on a chimney will contribute to leaks on a flat roof. All chimneys need maintenance over time. The mortar…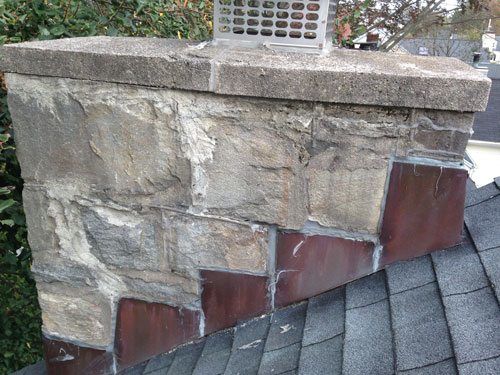 by Naas Ferreira | Jun 10, 2017 | Chimney Repairs | 0 Comments
Chimneys: Locating Leaks and Maintenance Needs -watch Videos Watch this video to see how we wrap it with a membrane to preserve it. https://youtu.be/8wzhhKfC-sE Chimneys have three sections: Crown Body Flashing If you need a checklist of what you will need to repair…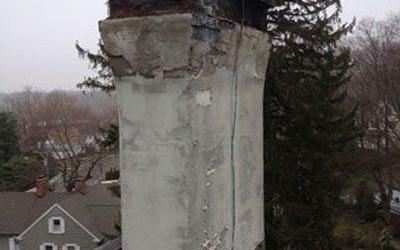 by Naas Ferreira | Jul 20, 2017 | Chimney Repairs | 0 Comments
Chimney Repair Watch the video for tips on what to look for to repair a chimney. Most chimneys do need some maintenance over the years. The flashing comes loose, or the grouting starts breaking out. Most roof leaks are due to a lack of chimney maintenance. There are…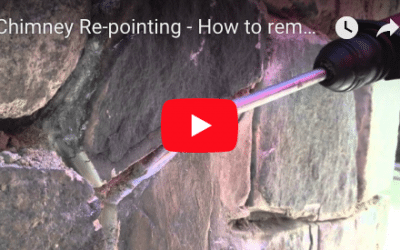 by Naas Ferreira | Jun 17, 2017 | Chimney Repairs | 0 Comments
Chimney Re Pointing or Regrouting Chimney Grouting or Chimney Repointing. This is the most neglected part of chimney repairs. Most people will just try to caulk cracks or use some sealant. Removing old grout or cement from between the stone or bricks is not easy and…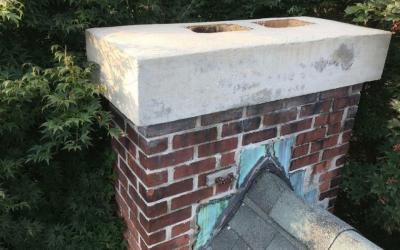 by Naas Ferreira | Jun 5, 2017 | Chimney Repairs | 0 Comments
Chimney Repairs Chimney repairs are inevitable over the years. The chimney crown or the cement grout or the flashing will need to be redone. The North where ice conditions are is where most repairs on chimneys are needed. Chimney Repair and Re-pointing Repointing a…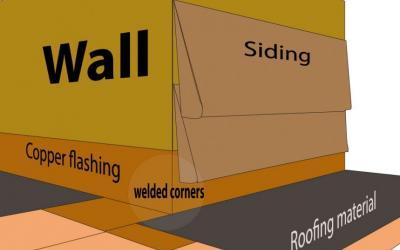 by Naas Ferreira | Jun 29, 2017 | Chimney Repairs | 0 Comments
Incorrect Flashing causes the most Roof Repairs Roof repair and flashing are synonymous in the roofing industry. Flashing is the most important component of a flat roof. There is almost no commercial or residential roof that does not have flashing. What is flashing?…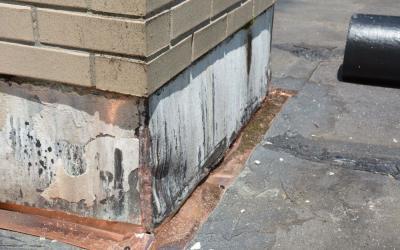 by Naas Ferreira | Jun 11, 2017 | Chimney Repairs | 0 Comments
Chimneys have their functions but cause leaks on flat roofs Chimneys are constructed from the following materials: Oven baked bricks. (red clay bricks) Cinder block Fieldstone Wood framed chimneys with siding. Metal flue pipe chimneys. Clay pipe flue Stucco covered…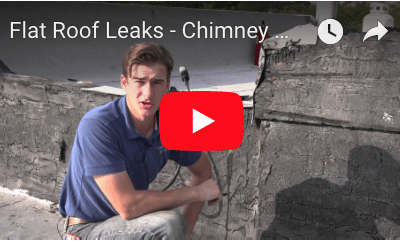 by Naas Ferreira | Jun 2, 2017, | Chimney Repairs | 0 Comments
Chimney and Flat Roof Leaks Most chimneys and parapet walls are covered with tar, as a repair, to prevent leaks. However, the tar dries, hardens, and cracks creating fine fissures that expand over time. Water will penetrate these cracks and seep under the roofs…