The three types of flat roofing materials are:
EPDM Rubber:(Ethylene Propylene Diene Monomer) A common use is in vehicles: door seals, window seals, trunk seals, and sometimes hood seals. The synthetic rubber is also used for flat roofs.
TPO: (Thermoplastic olefin) – TPO is used for roofs because it does not degrade easily under Ultraviolet radiation, a common problem with nylons. TPO is also used in the automotive industry.
Modified Bitumen Torch Down: Modifiers like APP was added to asphalt to enhance aging characteristics, thus the name "Modified Bitumen"
These materials are classified as "single ply" roofing membranes. Every roofing system has its pro's and cons and techniques of installation.
Modified BitumenTorch Down is by far the most durable roofing material. Once a single ply torch down is coupled with a second layer Modified Bitumen Membrane, it becomes a Two Ply System that surpasses the quality and standards of all other roofing systems.
Comparing EPDM Rubber Materials with Modified Bitumen Torch Down Materials.
The article on Rubber Roofs will explain the experience we have had over the last 30 years with rubber roof materials. One of the main reasons why one roofing material is better than the other is that one can be protected and the other cannot be protected against Ultraviolet Rays.
If it wasn't for Ultraviolet Rays, then any roofing material would be suitable. The only material that UltraViolet does not have an effect on is "stone" or "ceramic". By adding a ceramic layer on the top surface of a rubber membrane, will protect it and extend its life.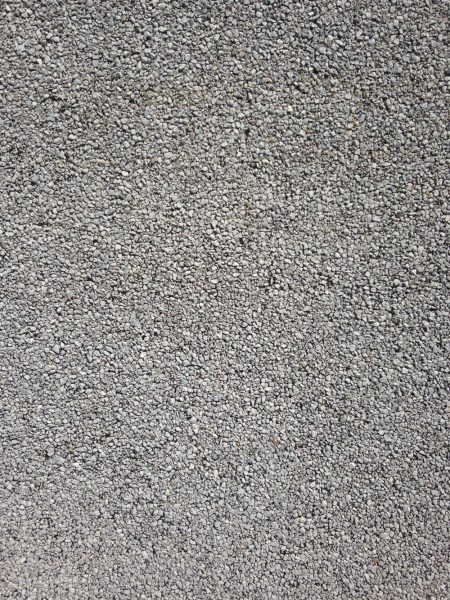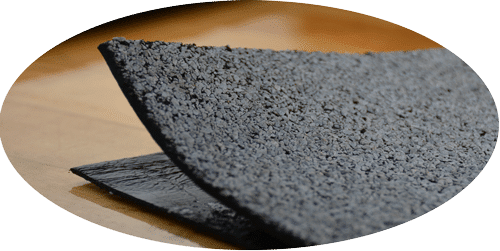 What makes Modified Bitumen Torch Down Rubber a better Roofing Material?
Can be applied as a Two-Ply MB roofing material and becomes almost a 1/2″ thick that will last well beyond 40 years
Ceramic granules are embedded for protection against ultraviolet
Can not be damaged by foot traffic or snow shoveling
Can be installed over any surface with little preparation
Can be painted with Silver Paint or Aluminum Asphalt Coating for even longer life expectation
The Seams are Torch or Heat welded – will not separate
Why is EPDM Rubber Roofing Material not the best choice?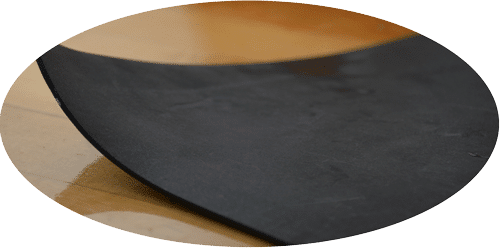 EPDM Rubber material is only a 1/8″ thick
Does not come with Ultraviolet protection layer
Cannot be coated against Ultraviolet
Can not withstand heavy foot traffic
Cannot be installed over any surface without a significant expense
Seams are glued together and the adhesives break down in extensive heat exposure causing the roof to fail prematurely
What causes EPDM Rubber Roofing materials to fail?
The biggest problem with EPDM Rubber Roofing Material is that the adhesives that are used to glue the seams together. The adhesives used are a type of contact cement and over the last 40 years have been recalled over five times.
The extreme heat on a flat roof, over 160 degrees F, breaks down the bonding properties of the adhesives and compromises the roof.
EPDM is also a thin material that can easily damage by workers around air conditioners and other objects on the roof. The maximum life expectancy for an EPDM roof without maintenance problems is between 10 – 15 years.
Firestone manufactures EPDM Rubber Material. Although EPDM Rubber was never intended to be used for commercial roofs, it slowly made its way in and today we see over 50% of commercial roofs covered with EPDM Rubber materials.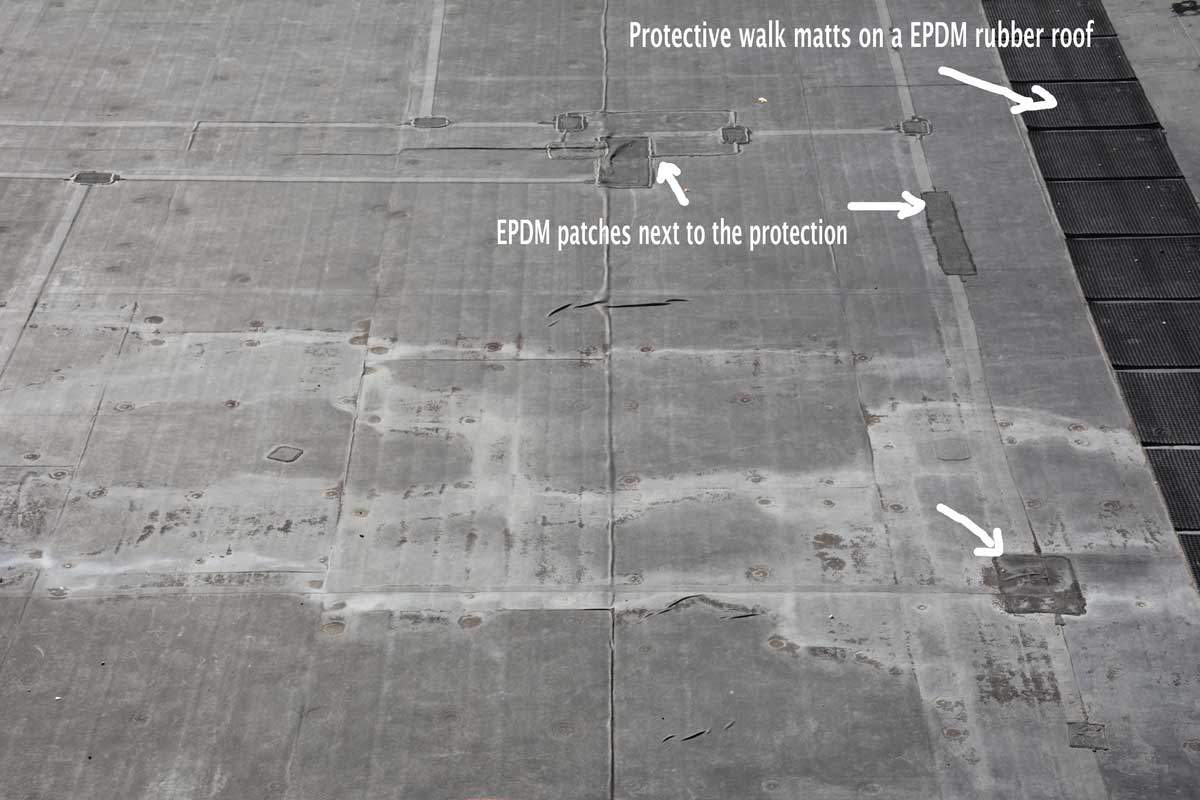 EPDM Rubber Material deteriorated due to heat
The image above shows walking mats to protect the EPDM material but yet there are patches all over the roof. Protective mats are never walked on. The reason for all the patches is because of the intense heat and the black membrane absorbing most of the heat breaking down the adhesives bonding the seams. After 60 years there is no solution to this problem yet.
Why is Modified Bitumen Rubber Materials better than EPDM rubber?
Heat welding versus glue – The glue that bonds the EPDM rubber at the seams is affected by heat and the sun and deteriorates over time.
When it comes to maintenance – It's far easier and fewer skills needed to repair an MB rubber roof than EPDM or TPO roof
Modified Bitumen will last longer without maintenance than all the other roofing systems.
EPDM and TPO has a big shrinkage problem over time. That is what will pull away from the wall and flashing. Not so much with MB.
A roof gets abused by Maintenance people – air conditioning, cleaners and snow removal people. Modified Bitumen Rubber can withstand most of these abuses.
The MB rubber is tougher and can withstand snow shovels better than the EPDM or TPO membranes.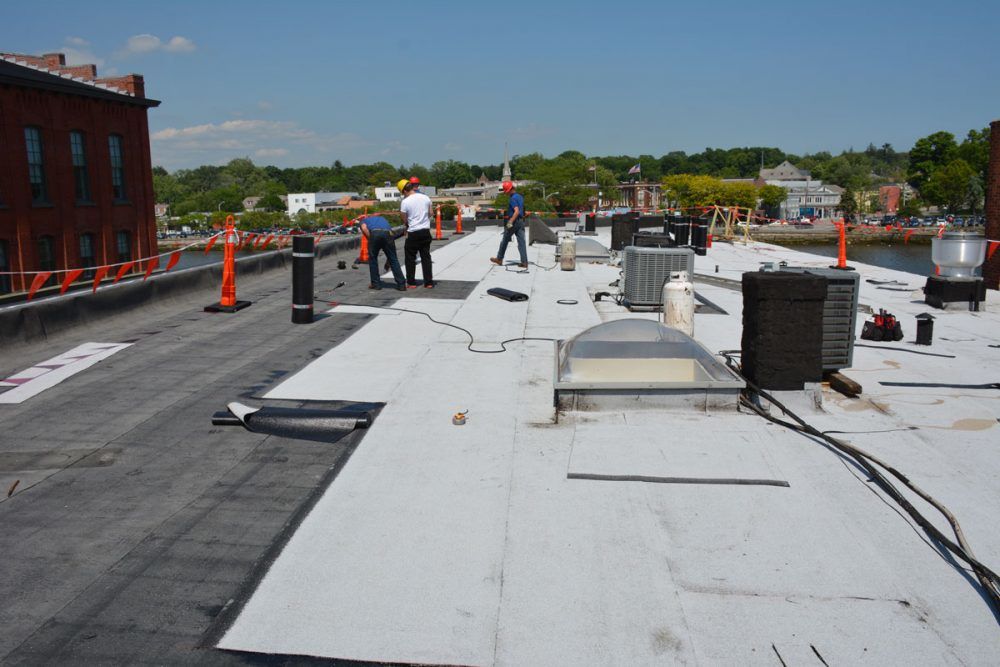 Modified Bitumen Torch Down Rubber Material
Notice the white rubber membrane. This rubber material comes with ceramic granules embedded protecting the rubber against ultraviolet and causing less heat to be absorbed.
The Pros of Modified Bitumen Roofing Materials
This type of rubber roof is very sturdy and durable. When it comes to commercial roofs, then this is the choice material because it is expected to have service and maintenance people on it regularly.
If they happen to drop nails and screws, it will not be a problem if someone would step on it unlike on an EPDM rubber roof. Installing Modified Bitumen rubber roofs is pretty straightforward.
There are techniques as in any roofing material that should be followed to ensure a stable roof over many years. The problem is that many roofing companies have stuck to EPDM rubber and never got familiar with Modified Bitumen rubber roofs.
Installing a Modified Bitumen rubber roof is also less costly than EPDM. It is more robust and thicker than EPDM and installs over almost any surface, unlike EPDM rubber roofs.
As long as the flashing is exposed and free from debris, you can install the modified bitumen membrane straight onto an existing roofing material.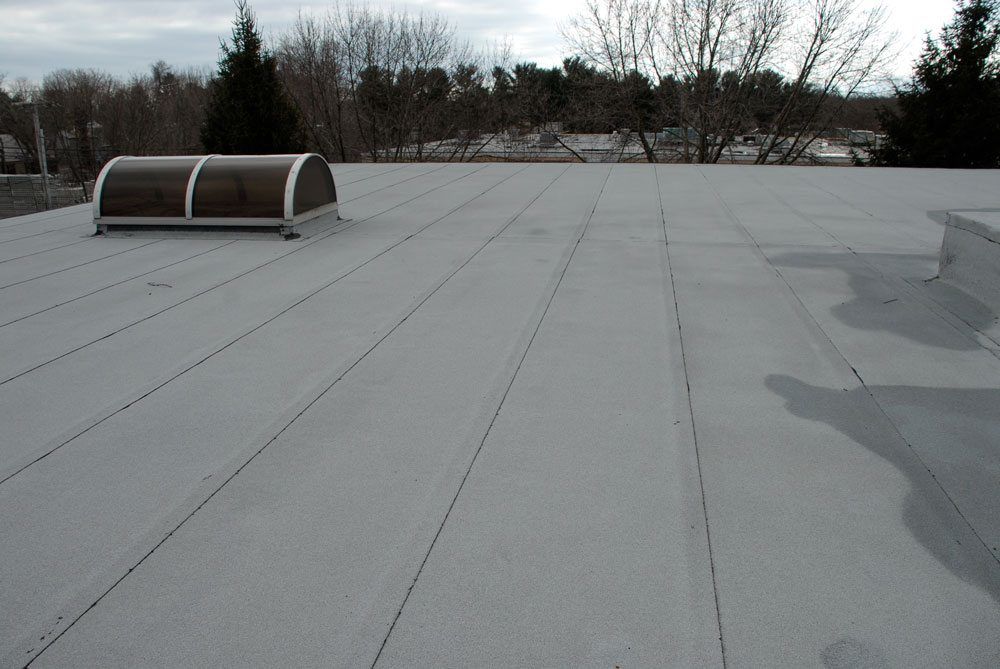 Finished Modified Bitumen Torch Down Rubber
The image above is of a Torch Down over 20 years old and shows no sign of deterioration. This is the best roofing material that could be installed on a flat roof.
Ultraviolet protection against Roofing Materials
This video shows how ultraviolet rays can break roofing material down. All types of roofing materials are prone to degradation if not protected. EPDM Rubber and TPO Vinyl materials do not come with ultraviolet protection regardless of the claims that it is built in.
Modified Bitumen Membranes can come with protection or without protection. When a roofing contractor installs a Torch Down Rubber material without the granules. them it is important to have it coated with Silver Paint or Aluminum Asphalt paint.
Here are more articles on Torch Down Rubber Roofing materials: