A flat roof leak makes everyone cringe with a flat roof. The feeling that comes over someone when a water stain shows on the ceiling create panic in some people.
I have been repairing flat roof leaks for over 35 years. Ninety-nine percent of the time people would blame the flat roof material for the cause of the leak. They automatically assume that the material is defective or a seam has come loose.
The truth is ninety-nine percent of the time it is not the flat roof itself that causes the leak, but rather some object like a vent pipe, skylight, air conditioner unit curb, siding, and adjacent shingle roofs. A leak can originate from the wires that lead through a pitch pocket next to an air conditioner.
Yes, it is true, even if the leak originates from other objects besides the flat roof itself, it could cause damage to the substrate of the flat roof.
To detect what is causing the leak takes an experienced eye. This is why it seems that many roof technicians can't fix a leak and get a bad name. People blame the roofer for not fixing flat roof leaks and in many cases, it is not the flat roof itself leaking.
There are many other examples of places where roofs can leak
Chimneys cause many leaks on roofs, The flashing or the chimney crown are always the culprits for causing leaks that show up on a flat roof.
[video_stack_pro id="1"]
Turbo Poly Seal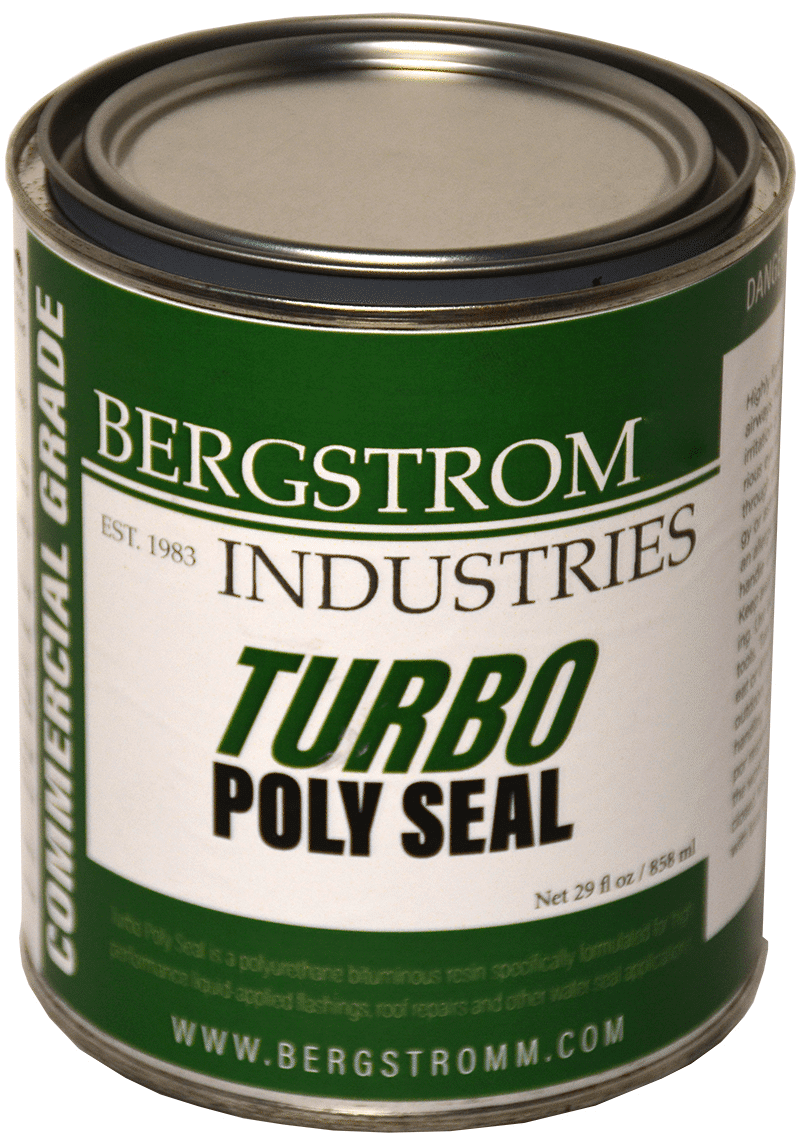 Turbo Poly Seal is a combination of Polyurethane and Bituminous resins specially formulated to be flexible to withstand stress when applied over cracks, seams, and metal surfaces. This product can be purchased at Bergstrom Industries
There are many applications where Turbo Poly Seal can be used:
Chimney Crowns
Flashing detail
Metal Roof Seams
Cement Cracks
Concrete Cracks
Vent Pipe Flashing
Torch Down Roof Repairs
Asphalt Roof Repairs
Roof Drain Repairs
Copper Seam Repairs
Turbo Poly Seal comes only in brown. This product is applied with a paintbrush and should be used in conjunction with a polyester fleece that is part of the kit when purchased. Turbo Poly Seal does not have a shelf life after the can is opened.
Warning: Turbo Poly Seal is not compatible with EPDM Rubber and should not be used on EPDM Roofs.
Super Silicone Seal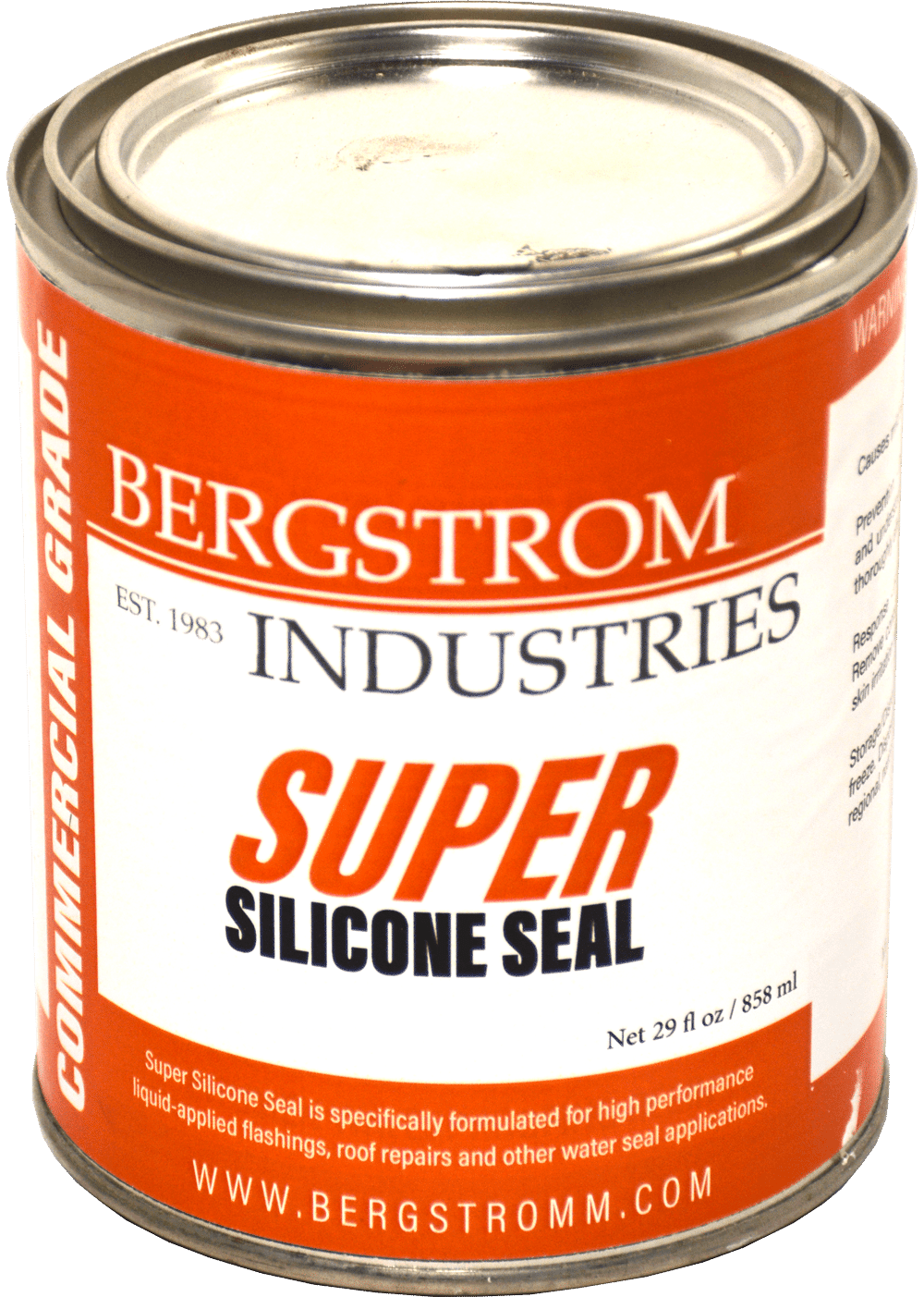 Super Silicone Seal is a silicone-based product specially formulated for EPDM Rubber Roofs. This product can also be applied to other surfaces like Asphalt and Torch Down Roofs. This product can be purchased at Bergstrom Industries.
Super Silicone Seal performs well when applied to EPDM Rubber and other roofs. It will protect against ultraviolet, reduce heat by 70% and seal seams and other leaky areas.
Uses for Super Silicone Seal are:
EPDM Rubber Coating
Asphalt coating
Torch Down Coating
Metal Roof Coating
Metal Roof Seam Repair
EPDM Rubber Seam Repair
Metal Flashing repairs
Super Silicone Seal comes in white only. It is non-toxic and has a shelf life of several weeks after the can is opened.
Super Silicone Seal can be applied with a roller or spray gun. When repairing transition seams then a polyester fleece must be used.
Watch how to save a Leaky EPDM Rubber roof from disaster
In this next video, you will see the best method and product to save any EPDM Rubber roof.