Standing water on a flat roof add weight that will affect the structure of the roof
The weight of the water pooling on a roof can cause the joists to bow and in turn cause more water to accumulate. It is is very important to correct this issue before it becomes irreversible and a costly repair follows.
Improving a flat roof drain system on a flat roof will extend the life expectancy and less maintenance over the years needed.
Water Pool on a Flat Roof
This image was taken shortly after it rained and snowed. Notice the little water left on the roof. When standing water can evaporate or dissipate withing 48 hours, then it's not considered pooling water on a flat roof. The scuppers on this flat roof are the best drainage system.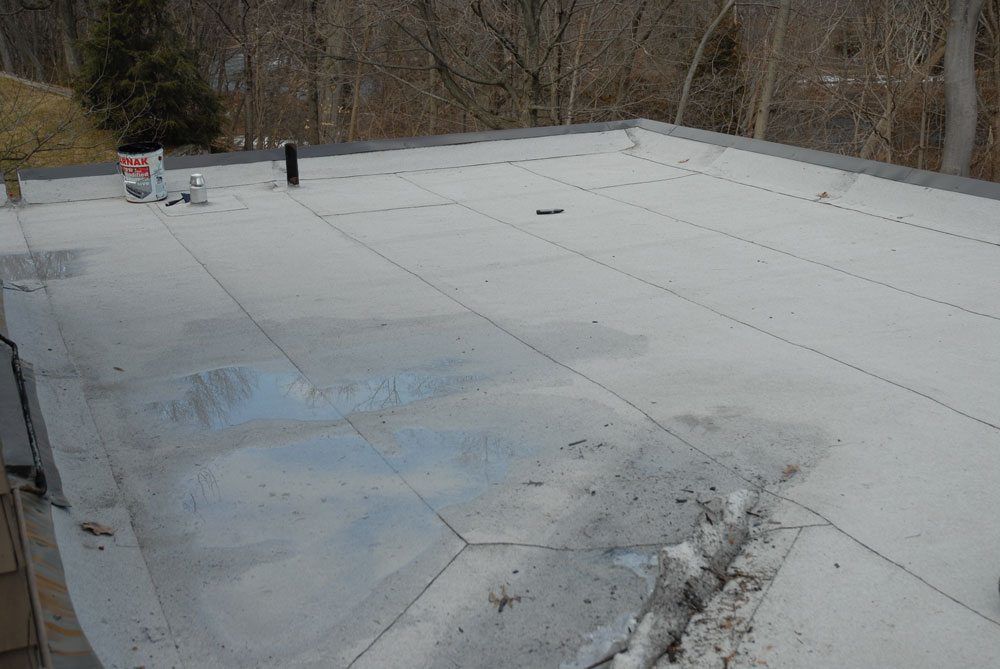 Standing water on a flat roof – EPDM
Although a small roof, the roof was not pitched towards the gutters causing the water to pool against the flashing on the wall. Because EPDM Rubber uses an adhesive to bond the seams together, the prolonged water saturation caused the adhesives to deteriorate and all the seams starting to separate.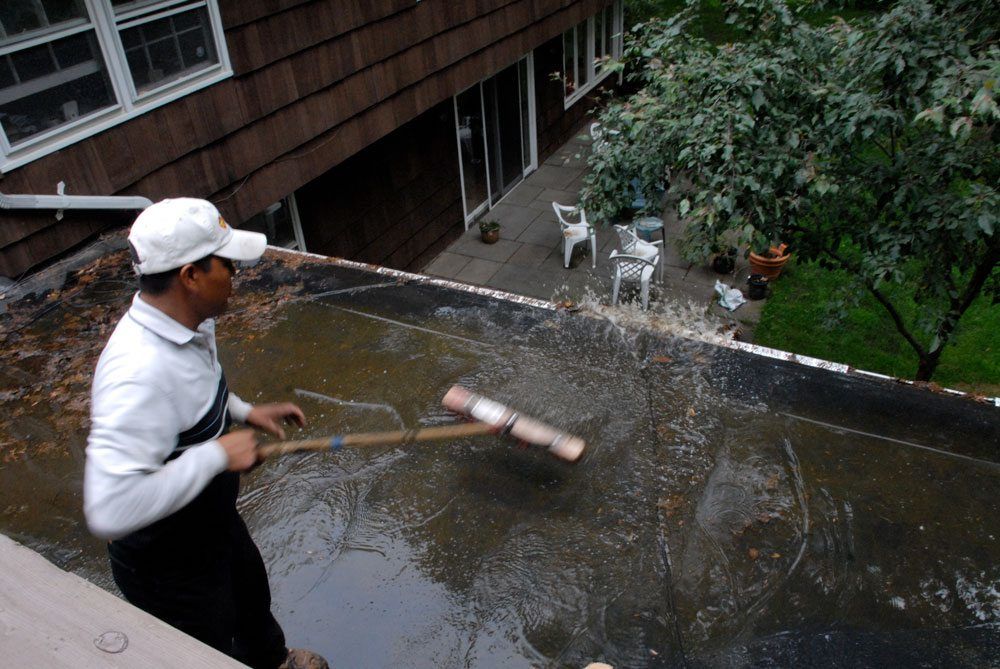 Installing a drain where water is ponding is another option
Sometimes it is feasible to install a drain at the lowest part of to standing water. This will entail cutting the roof open, installing necessary supports for the drain, and installing necessary pipes inside the building to lead water to the outside away from the building.
This method is much more costly that the above-suggested method with a channel. A drain might be the only answer to the problem if the edge of the roof is too far for a channel or the slope of the roof is not favorable.
If installing a drain is the best choice of removing pooling water, then we recommend following the principle in the 3D animated video. When the opportunity lends itself, then always opt in for a drain as illustrated in the video.