Skylight Repairs – How tp stop a leak on a skylight:
How to fix a skylight leak
Flat Roof Leaks caused by skylights
What causes a skylight to leak
Different Style Skylights for flat roofs
Replacing a gasket on a skylight
Skylight Repairs on Flat Roofs
Skylights help to bring light into a room. They are functional and enhances the living space. The problem with skylights are, like anything else, have components that eventually will need to be replaced.
These components are:
The glass or plexiglass – they get old or break over the years
The gasket seal between the frame and glass
The mechanism that opens and closes the skylight
Flashing that went wrong due to roof problems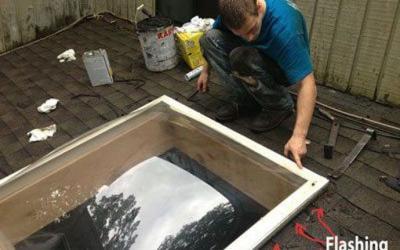 by Naas Ferreira | Oct 12, 2017 | Skylight Repair | 0 Comments
How to make Skylight Leak Repairs When a skylight is leaking, most of the times the flashing is what causes the leak. On a shingle roof, the flashing comes in small pieces that are layered with every row of shingles. What sometimes happens after several years, dirt…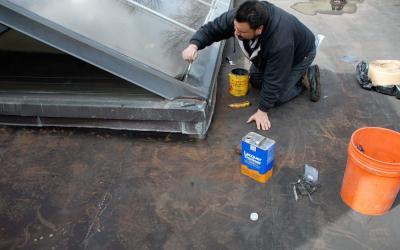 by Naas Ferreira | Jun 2, 2017 | Skylight Repair | 0 Comments
Skylight Leak Repair Specialist We have been repairing leaky skylights over 30 years Leaky Skylights There are many brands, sizes, and shapes of skylights. There are many reasons for a skylight to leak. The two most common place for the leaks to occur is between the…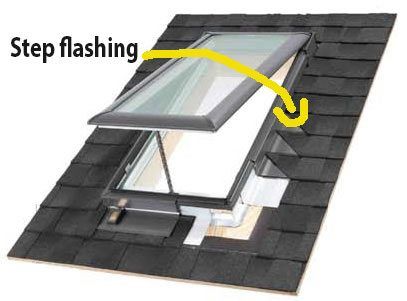 by Naas Ferreira | Oct 6, 2017 | Skylight Repair | 0 Comments
Repairing skylight leaks on flat roofs Many types of skylights Some skylights are for pitched roofs, and others for flat roofs only. Skylights have the function for bringing natural light into a dark area in a building. So often they are the primary cause of a leak in…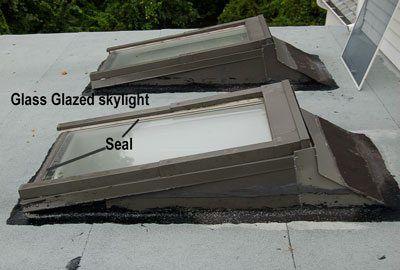 by Naas Ferreira | Apr 19, 2017 | Skylight Repair | 0 Comments
Why are skylights leaking? It's common to find skylights on a roof. They are more likely to be the cause of leaks on a flat roof. They provide needed light in a house, but with this benefit also comes problems. We repair skylights from Stamford to Westport to…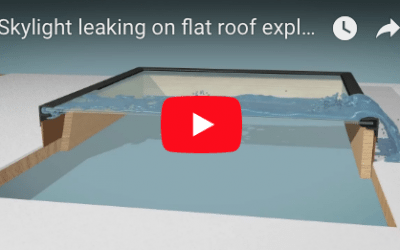 by Naas Ferreira | Jun 3, 2017 | Skylight Repair | 0 Comments
Rubber Gaskets on Skylights that Hardens and Crack We typically find that leaks from skylights on flat roofs, develop because of the degradation of the rubber gasket in between the window and window frame or the flashing around the curb that connects the skylight to…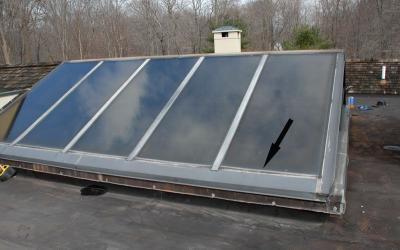 by Naas Ferreira | Apr 17, 2017 | Skylight Repair | 0 Comments
Flat roof leaks are mostly caused by faulty skylight and chimney flashing There are many areas on a roof that can lead to a leak. So often the roof itself is blamed for a leak. The most common cause for leaks are obstacles on a roof like air conditioners, vent pipes,…